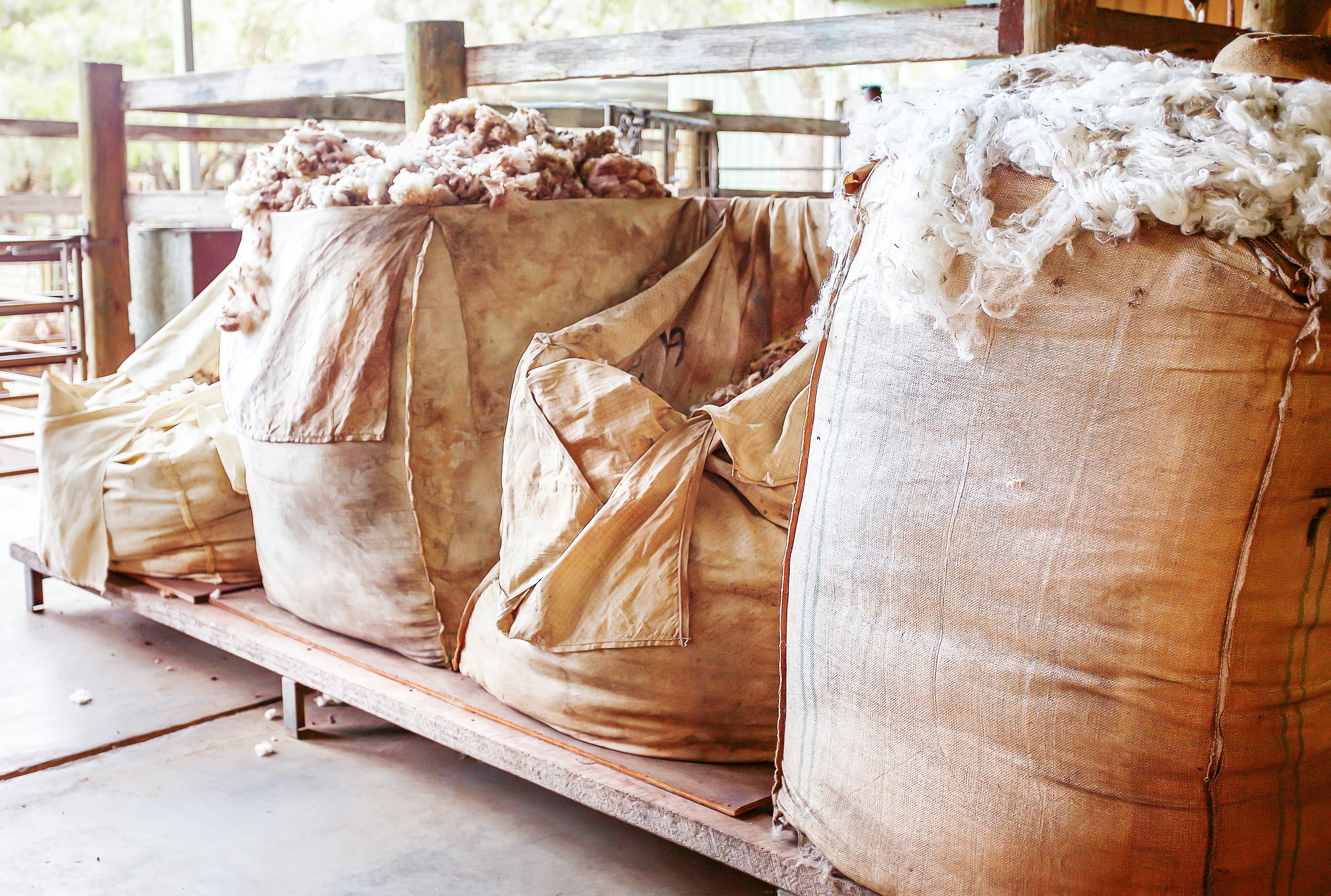 "You'll see strong bidding today from a number of countries, people representing all parts of the world, trying to secure wool that's difficult to come by at the moment." Andrew Blanch, MD, Italian textile maker-owned New England Wool
As part of the NAOS investment process, we pay particular attention to the comments made by company CEOs and business leaders in order to gain a greater understanding of the current investment environment and key trends that may be emerging. Below are quotes from the week which in our view detail some of the most important and prominent industry trends and economic factors impacting their businesses.
Education and Training
"Global education and training expenditure is expected to grow exponentially to over $10 trillion in the coming years." David Buckingham, CEO and MD, Navitas
Infrastructure
"We're in a 50-year transformation of the infrastructure world. We're 10 years in; we have 40 left to go. By the end of that 50 years most infrastructure in the world will be transferred to private hands… There's a lot of stress in the banking market in India . . . and we've been finding the opportunity to buy virtually in all our sectors there." Bruce Flatt, CEO, Brookfield Asset Management
Commercial Real Estate
"We continue to press landlords to offer rents in line with the changing consumer market and their own center performance and further closures will occur for those landlords who do not respond to these changing market conditions." Mark McInnes, Executive Director, Premier Investments and Chief Executive Officer, Premier Retail
Residential Construction
"We're seeing residential activity is likely to decline in the major East Coast markets."
Lindsay R. Partridge, MD, Brickworks
Global Markets
"While there certainly is no hard and fast rule that limits economic recoveries to ten years, it seems reasonable to assume based on history that the odds are against a ten-year-old recovery continuing much longer…. We don't tend to invest where the probability distribution is extremely wide, because dreadful outcomes cannot be ruled out. And Britain is that place…. I've lived in Britain for the last 12 years part time and so I think I know what's going on. I think that cooler heads will prevail, and they'll make a deal and it'll keep the trade barriers down." Howard Marks, Chairman, Oaktree Capital Management
Credit Markets
"We're hearing from our members credit from the banks is becoming much harder to get because of the royal commission." Peter Strong, CEO, Small Business of Australia Council
"In the last three to six months, we've seen real tightening in access to credit for things like asset finance." Mark McKenzie, CEO, Australasian Convenience & Petroleum Marketers Association
Payment Systems
"The millennial generation went through the Great Recession, and I think it greatly influenced the way that they think about money. They have a strong desire to have control of their money, to save more than you might imagine." Dan Schulman, CEO, PayPal
Apparel and Footwear
"Activewear has now become ready-to-wear. There's now a blurred line between fashion and sports apparel." Lorna Clarkson, Founder, Lorna Jane
"In North America, we're actually seeing expansion in average selling prices as well as units." Andrew Campion, CFO, Nike
Consumer Behaviour, Beverages
"The macro environment in China has been helpful and it's interesting that there we're seeing the economy has been much more consumption driven today than it was in the past. So I think we're seeing the consumer equation much more healthy in China…Australia has been a challenging market for gosh for the last three or four years. And we are in the early stages in working with our bottling partner Coca-Cola Amatil on a program to both capture what we still believe is some pre-seasoned growth in our core business. But the Australian consumer has moved faster than we have into this total beverage play. And I think we have been later than other markets to invest in the capabilities needed to become a participant in the total beverage space." John Murphy, President Asia Pac, The Coca-Cola Company
Automotive Industry
"There's a huge shift - a big move into pick-up trucks and SUVs." Kay Hart, CEO, Ford Motors Australia
Coal
"I don't know what it [the coal price] is going to be five years out, but we see a real floor in the $170 range for the next several years." Gerry Spindler, Managing Director, Coronado Coal Ltd
Mining Services
"Mining surveyors, mining engineers and some of the operators on the equipment have definitely tightened up in the last year." Dale Henderson, CEO, Pilbara Minerals
Commodities
"Tough competitive conditions with lower soft commodity prices are putting pressure on both demand for and the pricing of farm inputs." Paul Binfield, CFO, Nufarm
"You will definitely see a move [higher] in soft commodity prices, but you're not going to see a fundamental lift [in prices] at the supermarket. Regional droughts do have some impact but it's not to the same extent as it used to be." Greg Hunt, CEO, Nufarm
"You'll see strong bidding today from a number of countries, people representing all parts of the world, trying to secure wool that's difficult to come by at the moment." Andrew Blanch, MD, Italian textile maker-owned New England Wool
Thank you for reading.
Watch a short video about NAOS here or view our fact sheet for more information the NAOS investment vehicles.
Important information: This material has been prepared by NAOS Asset Management Limited (ABN 23 107 624 126, AFSL 273529) (NAOS) for general information purposes only and must not be construed as investment advice. Certain economic, market or company information contained in this material may have been obtained from published sources prepared by third parties. Nothing contained herein should be construed as granting by implication or otherwise, any license or right to use such third party content without the written permission of the owner.