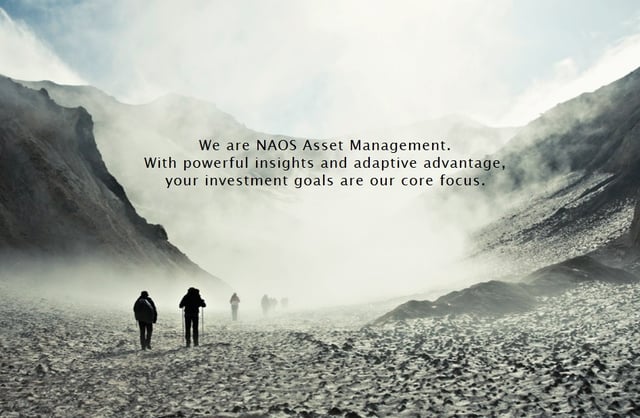 "The current fascination with these currencies feels more like a speculative mania than it has to do with their use as an efficient and convenient form of electronic payment" Phillip Lowe, Governor, RBA
As part of the NAOS investment process, we pay particular attention to the comments made by company CEOs and business leaders in order to gain a greater understanding of the current investment environment and key trends that may be emerging. Below are quotes from the week which in our view detail some of the most important and prominent industry trends and economic factors impacting their businesses.
If you wish to subscribe to receive this weekly publication of "CEO Insights" via email please click here
Agriculture
"China is already an important market for Australian farmers, in fact it's the world's biggest agricultural goods importer" Erik Fyrwald, CEO, Syngenta
"Export earnings are forecast to increase for livestock and livestock products and also cotton and wine. While grain prices are expected to remain low in 2017-18, prices for livestock and livestock products are expected to increase" Steve Hatfield-Dodds, Executive Director, Australian Bureau of Agricultural and Resource Economics
"Beef and veal production is expected to increase by 12pc, wool by 3pc and lamb by 2pc in 2017-18, while milk is tipped to increase by almost 3pc, following a decline in 2016-17" Steve Hatfield-Dodds, Executive Director, Australian Bureau of Agricultural and Resource Economics
Gold
"I think the continued urbanization in Asia and the rest of the developing world will continue to impact the price of gold. We anticipate a strong long-term fundamental gold price over the medium term, but these forces will also contribute to ongoing short-term price volatility" Randall Engel, Executive VP of Strategic Development, Newmont Mining
Oil
"Total supply growth [of oil] could exceed demand growth: indeed, in the first half [of 2018] the surplus could be 200,000 barrels per day (bpd) before reverting to a deficit of about 200,000 bpd in the second half, leaving 2018 as a whole showing a closely balanced market" Report by IEA
"This [OPEC oil output-cutting deal] should lead to a further reduction in excess global inventories, arriving at a balanced market by late 2018" Report by OPEC
M&A
"Tabcorp is absolutely the right next step to enable our company to compete in what is an ever-consolidating global gambling marketplace" Robbie Cooke, CEO, Tatts Group
Global Growth
"We have seen that we're entering a period of synchronized growth around the world, which is a very helpful condition after 10 years of sluggish growth after the financial crisis" Linda Huber, CFO, Moody's Corporation
Real Estate
"It won't make any difference [who owns Westfield]. It's just a landlord. They try and get as much rent as they can" Gerry Harvey, Founder, Harvey Norman
"Amazon is certainly destructing retail real estate but there are a number of other destructors such as (Chinese e-commerce, retail and technology conglomerate) ­Alibaba Group" Paul Weightman, CEO, Cromwell
"Margins for the Real Estate business improved by $2.7 million with low interest rates and high livestock prices continuing to generate demand for large cattle farming and broadacre cropping properties" Mark Allison, CEO, Elders
Tax Services
"After a unique tax season in 2017, we anticipate industry volumes to return to more historical growth levels with overall returns growing around 1% in tax season 2018. We anticipate industry assisted volumes to be flat to slightly up with most of the growth coming in DIY" Tony Bowen, CFO, H&R Block
Technological Change
"In the next 10 years, the predicted change in technological advancement and technological transformation is expected to be greater than the last 100 years" Randall Engel, Executive VP of Strategic Development, Newmont Mining
"Agriculture has increasing demands for digital solutions, and the rate of change is expected to increase with succession to future generations" Mark Allison, CEO, Elders
Customer Relationship Management
"The [CRM] market is growing in the mid-teens" David Havlek, Deputy CFO, Salesforce
Lotteries
"We are pleased to see the regulatory momentum building in all states towards legislating against synthetic lotteries" Harry Boon, Chairman, Tatts Group
NBN
"Due to competitive pressures, most retailers seem reluctant to take the opportunity to differentiate their product and offer a high-speed service with a high-capacity component for a premium price" Bill Morrow, Co-CEO, NBN Co
"The problem with unlimited plans at a fixed benchmark price is that retailer profit margins gradually deteriorate as consumers use more data. Meanwhile, the data consumption growth rate has been trending upwards by more than 20 percent each year. So the results are inevitable – retailers are slowly losing profits, and/or 'choking' the speeds available at peak times" Bill Morrow, Co-CEO, NBN Co
Retail
"Since the AGM sales have continued to be below expectations and reflect ongoing challenging retail conditions characterised by reduced foot traffic, widespread industry discounting and subdued consumer sentiment… Sales during the first two weeks in December have weakened further and were down 5% on the previous corresponding period" Myer Market Announcement
Bitcoin
"[Bitcoin pricing is] very volatile, the number of payments that can currently be handled is very low, there are governance problems, the transaction cost involved in making a payment with bitcoin is very high and the estimates of the electricity used in the process of mining the coins are staggering" Phillip Lowe, Governor, RBA
Thank you for reading.
Important information: This material has been prepared by NAOS Asset Management Limited (ABN 23 107 624 126, AFSL 273529) (NAOS) for general information purposes only and must not be construed as investment advice. Certain economic, market or company information contained in this material may have been obtained from published sources prepared by third parties. Nothing contained herein should be construed as granting by implication or otherwise, any license or right to use such third party content without the written permission of the owner.