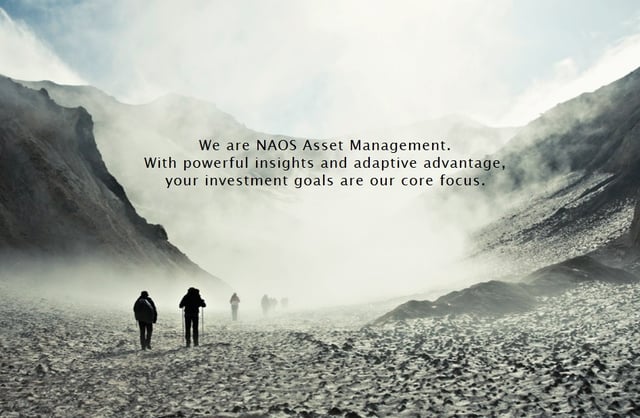 "From early in the day, we experienced visitor numbers that far exceeded our expectations" Rocco Braeuniger, Country Manager, Amazon Australia
As part of the NAOS investment process, we pay particular attention to the comments made by company CEOs and business leaders in order to gain a greater understanding of the current investment environment and key trends that may be emerging. Below are quotes from the week which in our view detail some of the most important and prominent industry trends and economic factors impacting their businesses.
If you wish to subscribe to receive this weekly publication of "CEO Insights" via email please click here
Agriculture
"There is no doubt that agriculture and crop protection is a tough industry at present, subject as we are to the challenges of weather, soft commodity prices and intense pricing pressure for our products" Donald McGauchie, Chairman, Nufarm
"We expect the global crop protection market to remain competitive with soft commodity pricing prevailing following recent good harvests. However, the supply/demand balance for key soft commodities is stabilising, whilst the demand outlook for many agricultural commodities remains high" Greg Hunt, MD, Nufarm
"Across the industry, we are seeing a tight supply situation develop for many active ingredients sourced out of China. This is due to the enforcement of stricter environmental controls and is resulting in upward pressure on prices" Greg Hunt, MD, Nufarm
"About 38% of sheep farmers anticipate conditions to improve further in the next 12 months, while another 56% see a continuation of current conditions. You only need to look at the prices and clearance rates being achieved at ram and bull sales to see the sentiment still prevailing in the livestock sector after a number of years of strong lamb and beef prices, and the wool market's recent resurgence" Todd Charteris, National Manager of Country Banking, Rabobank
"[Referencing cotton] Irrigated growers have the water to fulfil their planting intentions and the 2018 national crop is forecast to come in around 4.3 million and 4.5 million bales" Todd Charteris, National Manager of Country Banking, Rabobank
Poultry
"Supply has been strong over spring as the sunshine arrived early which increases production in the more variable free range systems, [and] we are already starting to see the festive season kick in to move this supply" Rowan McMonnies, MD, Australian Eggs
Millennials
"They [millennials] don't want to save up for a house deposit, they want experiences" Anthony Ritter, CEO, Experience Co
Food & Grocery
"For Australia it's about a premium offer. We are not concerned at all [about the economy], we see it for us as an opportunity. When economic situations are uncertain or people have some worries, they like a little luxury. And chocolate is $20 or $10 so it's a small amount" Jerome Chouchan, MD, Godiva Asia Pacific
"In food, there has been no letup in the competitive environment. The promotional environment remains extremely competitive and there doesn't seem to be any reduction in that pressure. That's the main reason for the higher deflation this time. And deflation is accounting for pretty much or most of the deficit in terms of sales ex-tobacco" Ian Morrice, Outgoing CEO, Metcash
Childcare
"While supply has been moderating over the course of 2017, the impact of new supply over the last 18-24 months has resulted in a challenging occupancy environment in FY2017" Gary Carroll, MD, G8 Education
"The new childcare package is expected to be positive for a significant portion of G8's existing family base" Gary Carroll, MD, G8 Education
Hardware
"We've had a very strong first half in hardware. A couple of key drivers for that, is the very strong demand for construction and DIY over this period of time and favourable weather conditions year-on-year. Last year was a very wet start to the year and it meant that builders really couldn't get on site in a number of states across Australia" Ian Morrice, Outgoing CEO, Metcash
Non-Bank Lending
"The opportunity [for non-bank lending] is right here, right now. Banks were very efficient at doing this lending in the past but under new regulations they are increasingly stepping back" Bob Sahota, Founder, Revolution Asset Management
Taxation
"The sheer number of unoccupied properties in the census indicates rental income in Australia should be returning a much greater figure. It appears that many landlords are not declaring their rental income, and many more are overstating their deductions" Chris Seage, Former Audit Manager, ATO
ASX Trading Volumes
"In November 2017, the average daily number of trades on the ASX was 11% higher than the pcp. The average daily value traded on-market of $4.2 billion was down 9% on the pcp" ASX Market Announcement
Advertising
"Last week, Mark Zuckerberg, Sheryl Sandberg and a couple of dozen of the leading Facebook executives came to News Corporation. We spent a day and an evening talking through the issues, showing the great depth of talent at News and at Fox. And I think it was a recognition at the end of it that for the relationship to be a fruitful one, particularly on subscriptions, something needs to happen because the current model at Facebook is not working" Robert Thompson, CEO, Newscorp
"For most of the papers like The Australian, The Times of London, The Wall Street Journal, you're seeing around 50% subscribers are digital. You also have the ability to upsell. In fact, we're using The Australian as the platform for distributing a lot of Wall Street Journal content in Australia" Robert Thompson, CEO, Newscorp
Thank you for reading.
Important information: This material has been prepared by NAOS Asset Management Limited (ABN 23 107 624 126, AFSL 273529) (NAOS) for general information purposes only and must not be construed as investment advice. Certain economic, market or company information contained in this material may have been obtained from published sources prepared by third parties. Nothing contained herein should be construed as granting by implication or otherwise, any license or right to use such third party content without the written permission of the owner.