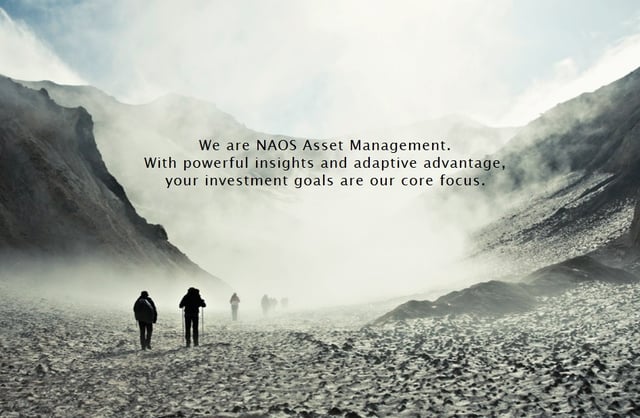 "Anyone in Australia who thinks they can just find a Chinese partner and have instant success in selling their products there is kidding themselves" Mark Allison, CEO, Elders
As part of the NAOS investment process, we pay particular attention to the comments made by company CEOs and business leaders in order to gain a greater understanding of the current investment environment and key trends that may be emerging. Below are quotes from the week which in our view detail some of the most important and prominent industry trends and economic factors impacting their businesses.
If you wish to subscribe to receive this weekly publication of "CEO Insights" via email please click here
Wool Prices
"Wool earnings growth in ­fiscal year 2018 is expected with a strong pipeline of wool in store, strengthening prices and slow supply growth" Elders Market Statement
"It's not boom times — this doesn't compare to the 1950s wool boom when they were getting a pound a pound — but it's very profitable again to be a wool grower" Brad Venning, Victorian Fine Merino
Selling into China
"Chinese consumers use the daigou (personal shopper) channel primarily because of insecurities around counterfeit or fake products found on e-commerce platforms or in stores within China. So, even if the prices fall for Chinese consumers because of the tariff cuts, Chinese consumers will continue to rely on the daigou channel to ensure they receive genuine products" Keong Chan, Chairman, AuMake
Credit Cards
"Customers are increasingly using their cards for everyday spend, with the average card spend in Australia up 14% year on year. It's a similar positive story in New Zealand where the average card spend is up 9% year on year" Simon Brewis-Weston, CEO, FlexiGroup
Packaging

"As consumer behaviour shifts more towards 'buy-for-today', increasing the demand for unitisation of products, we expect both primary and secondary packaging to continue growing in excess of GDP" Grant Harrod, CEO, Pro-Pac Packaging
Housing & Construction

"Elevated levels of construction activity on the east coast continue to drive strong demand for our Building Products, particularly in Sydney and Melbourne" Robert Millner, Chairman, Brickworks
"Conditions in Western Australia remain difficult" Lindsay Partridge, Managing Director, Brickworks
"These attitudinal shifts among first-home buyers towards home ownership suggest we may see more people looking to buy in areas that they hadn't considered, with many previously thought 'essential' features now just nice-to-have" Andy Wright, Head of Home Ownership, Westpac
E-Commerce
"Our [international] Classifieds business has been growing in the low double-digits" Scott Schenkel, CFO, EBay
Retail
"We have made every effort to avoid taking this decision but have been unable to source a viable solution which could achieve a better outcome than voluntary administration" Ross Lane, Managing Director, Oroton
Domestic Economy
"It now appears that there has been a solid upward trajectory in non-mining business investment over the past couple of years." Guy Debelle, Deputy Governor, RBA
NBN
"While there are financial implications for Telstra as a result of this decision, I applaud NBN for prioritising customer experience over roll out and taking this action to address a significant customer issue" Andy Penn, CEO, Telstra
"We have to take far more radical action to ensure people get the experience they deserve" Bill Morrow, CEO, NBN
"We need to wait for [NBN] to go back and remediate their network before getting serious about connecting again, that work needs to be done. We won't get the customer experience right until that's happened, so we're looking forward to seeing that remediation work take place" Geoff Horth, MD, Vocus Communications
Dairy
"We don't think that an increase in the retail price of private label milk would necessarily benefit farmers, and that any additional profit would mainly be captured by the major supermarkets and processors" Mr Mick Keogh, Commissioner, ACCC
Thank you for reading.
Important information: This material has been prepared by NAOS Asset Management Limited (ABN 23 107 624 126, AFSL 273529) (NAOS) for general information purposes only and must not be construed as investment advice. Certain economic, market or company information contained in this material may have been obtained from published sources prepared by third parties. Nothing contained herein should be construed as granting by implication or otherwise, any license or right to use such third party content without the written permission of the owner.