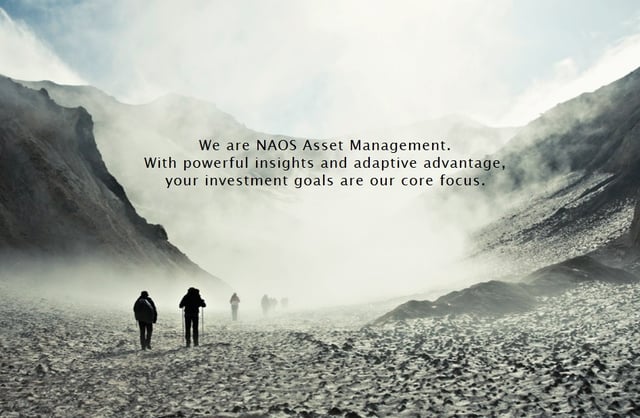 "Last year we'd get a kilo of butter for around six dollars and now it's easily $9.50. A growing preference for more natural, less processed foods in home cooking has contributed to a growing consumer demand for butter. The consensus holds that this strong world demand for butter and dairy fats is unlikely to weaken in the next few months" John Droppert, Senior Manager, Dairy Australia
As part of the NAOS investment process, we pay particular attention to the comments made by company CEOs and business leaders in order to gain a greater understanding of the current investment environment and key trends that may be emerging. Below are quotes from the week which in our view detail some of the most important and prominent industry trends and economic factors impacting their businesses.
If you wish to subscribe to receive this weekly publication of "CEO Insights" via email please click here
Telecommunications
"Industry changes are fundamentally altering the economics of the telecommunications sector. User prices have plummeted, with the average mobile subscriber price per megabyte falling 99 per cent between 2005 and 2013, and continuing to trend down as customers demand more value" John Mullen, Chairman, Telstra
"TPG is and will be a formidable competitor — of that there is absolutely no doubt" John Mullen, Chairman, Telstra
Leisure & Tourism
"We are already constrained by Sydney's lack of berths. We have pulled one ship that won't be coming to Sydney and is going to Asia instead, where there is terminal availability and the cost structure is more favourable. Sydney is the most expensive of all our turnaround ports in the world. An IPART report recommended the NSW government reduce the costs of Sydney but the government rejected that earlier this year" Lisa Lutoff-Perlo, CEO, Celebrity Cruises
Construction
"The composition of the FY18 result is expected to be impacted by underperformance in our Australian construction business which relates to a small number of engineering projects" Lendlease Market Update
Residential Lending
"For some lenders the pendulum has swung too far and they are now working on bringing it back into place. There are still plenty of lenders happy to offer interest-only loans to owner occupiers and investors" John Flavell, CEO, Mortgage Choice
Domestic Economy
"Business investment in Australia is now at the lowest it has been as a share of the economy since 1994, off the back of the last recession" Jennifer Westacott, CEO, Business Council of Australia
"The reason we have a low share of business investment relative to the recent past is because we had a mining investment boom and that mining investment boom is almost over" Luci Ellis, Assistant Governor, RBA
"We have had a strong phase of about 10 years of incredibly strong mining investment. Guess what? Multinational resource companies are not going to make that investment in a country which doesn't have those resources just because they have a lower tax rate" Luci Ellis, Assistant Governor, RBA
Global Economy
"The U.S. and global economy continued to grow. Clients are active with demand for credit remaining solid" Marianne Lake, CFO, JPMorgan
"The macro environment remains a largely positive one. Growth, while not as high as we would like, remains consistent and we don't see too many economies in distress. However, while geopolitical tensions don't seem to have weighed on growth at least as of yet, I don't know how long that can continue" Mike Corbat, CEO, Citigroup
"China will continue to pursue a proactive fiscal policy and a prudent monetary policy, with a comprehensive set of policies to strengthen areas of weakness" Statement by People's Bank of China
Retail
"The Australian Retail industry has continued to experience challenging trading conditions over the past year. The two weeks of trade in October [have seen] improvement in positive comparable sales" Ross Sudano, MD, The Reject Shop
"Sales was [affected by] continued decline in customer spending that impacted significantly on retail sales across the board. We observed a change in the spending behaviour of our customers, and a decline in average basket size to below that achieved in the prior year… Our customers reduced their discretionary purchases and focused on key value lines and bargains within our stores" Ross Sudano, MD, The Reject Shop
"Adairs expects the rate of LFL (like for like) sales growth to moderate downward from the levels observed in the YTD period [+13%]. We expect LFL sales growth for FY18 to be in the range of 5 – 10%" Adairs Market Update
"I don't think you can have a big-format [department] store based on the competition in the market now compared to decades ago" Graham Dean, MD, Pepkor SE Asia
Gas
"There are a number of reasons for the gas market challenges. Australia has exhausted lower cost gas supply that delivered historically lower prices for customers and we are now accessing resources with a much higher cost of production. We have also created an east coast LNG export market, which connected domestic prices to global gas prices" Origin Energy Market Announcement
"We have recently seen more supply diverted to the domestic market by LNG projects and this has contributed to a rapid decline in prices from a peak of around $16/GJ in April to below $10/GJ at Wallumbilla and getting close to export parity" Origin Energy Market Announcement
Streaming

"The strongest force that tends to drive the lion's share of our net additions is the continued adoption of Internet TV and entertainment" David Wells, CFO, Netflix
Gaming
"[Video] Gaming is one of the fastest growing market segments and boasts high margin opportunities as gamers pay a premium for performance as well as style" Dion Weisler, CEO, HP
Physical & 3D Printing
"The pundits said, printing was destined to decline but we're proving them wrong. Some of you said we couldn't do it but we are. We have grown revenue for the past two consecutive quarters, including growth in both hardware and supplies" Dion Weisler, CEO, HP
"The 3D printing market is projected to grow at a 30% CAGR over the next five years. With that said, the big opportunity is to address and transform the $12 trillion manufacturing market" Stephen Nigro, President, 3D Printing Business, HP
PC Market
"Contrary to many pundit predictions, the PC market continues its recovery. It is the PC category that is the hotbed of innovation today, whether it is amazing detachables, convertibles that defy physics, beastly gaming devices, operating system improvements from Windows and Chrome or security enhancements that keep the bad guys at bay. In contrast, the tablet category is innovation-starved, declining 10% and it's cannibalization to the PC is well, history" Ronald Coughlin, President, Personal Systems Business, HP
Financial markets
"Lower volatility drove lower secondary market activity in equities" Paul Donofrio, CFO, Bank of America
Thank you for reading.
Important information: This material has been prepared by NAOS Asset Management Limited (ABN 23 107 624 126, AFSL 273529) (NAOS) for general information purposes only and must not be construed as investment advice. Certain economic, market or company information contained in this material may have been obtained from published sources prepared by third parties. Nothing contained herein should be construed as granting by implication or otherwise, any license or right to use such third party content without the written permission of the owner.