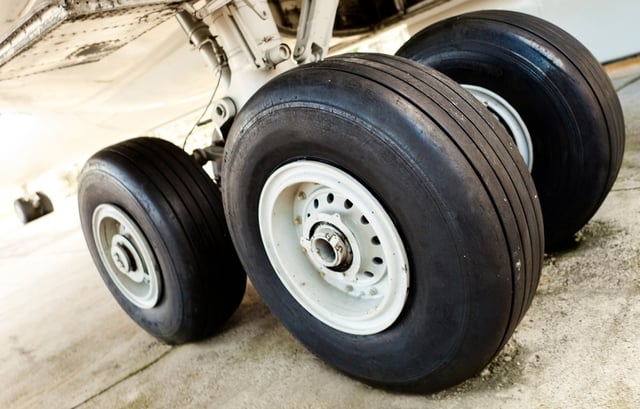 "Currently less than 10% of Chinese nationals actually hold a passport, and that's [with] a population of 1.3 billion. The opportunity for tourism in New South Wales and Australia is massive" Geoff Culbert, CEO, Sydney Airport
As part of the NAOS investment process, we pay particular attention to the comments made by company CEOs and business leaders in order to gain a greater understanding of the current investment environment and key trends that may be emerging. Below are quotes from the week which in our view detail some of the most important and prominent industry trends and economic factors impacting their businesses.
If you wish to subscribe to receive this weekly publication of "CEO Insights" via email please click here
Vitamins
"There is increasing demand for Australian-made vitamin and health supplements. This is a sector which, we believe, will benefit from not only increasing consumption domestically, but also in offshore markets" Malcolm Bundey, MD, Pact Group
Newspapers
"Net paid digital subscriptions for the Sydney Morning Herald, The Age, and the Australian Financial Review recorded the strongest reported uplift in four years, increasing by almost 50,000 from August 2017. We are encouraged by positive trends and consumers' willingness to pay for trusted and quality content as evidenced by strong trends in Australia and overseas markets" Gregory Hywood, MD, Fairfax Media
Outdoor Advertising
"Whilst industry growth is likely to be more moderate than over the past four years, we see the long-term growth of the industry to be in the mid-to-high single digits" James Warburton, MD, APN Outdoor
Retail
"[We are seeing] an increasing level of promotional intensity across the pet industry" Martin Nicholas, CEO, Greencross
"What we've started to see is that growth in the physical market is likely to be fairly constrained" Alan Birtles, MD, Super Retail
"Auto, leisure and sports…all [experienced] significant growth in online spending" Alan Birtles, MD, Super Retail
Supermarkets
"Sales momentum in the supermarket business is expected to broadly continue at the same levels of growth as the second quarter, with price deflation in fresh produce expected to remain at elevated levels" John Durkan, MD of Coles
Commercial Property
"Businesses are positive, with the rising confidence reflective of an improved global economic backdrop, notwithstanding recent market volatility. Population growth has also been strong along the Eastern seaboard. As we know, office vacancy rates have fallen nationally from 10.2% to 9.6% during the last 12 months. Sydney and Melbourne markets now have vacancy rates under 5%" Timothy Collyer, MD, Growthpoint
"Nationally, industrial leasing for existing stock and new pre-leased facilities have been well above the 10-year average, supported by the impact of growth in demand for space by online retailers. Tenancy demand for industrial and logistic space continues to be robust" Timothy Collyer, MD, Growthpoint
Transport
"[The transport] sector will remain strong for some years to come as governments look to address transport infrastructure deficits and population growth in major cities" Grant Fenn, MD, Downer
"The anticipated higher level of activity in the transport sector is starting to materialize in key project wins with a substantial rise in backlog revenue" Steve McCann, CEO, Lendlease
"Over the past four years, the rail business has been very tough, particularly in the freight and locomotive space" Grant Fenn, MD, Downer
Gas
"Demand [for LNG] grew at 11% in 2017 across the globe, and it's expected to grow compounding at about 6% per year for the next five years" Peter Botten, MD, Oil Search
"[Although LNG capacity exceeds supply now], only 7.2 million tonnes of new LNG capacity was sanctioned in 2016 and 2017, which inevitably means that with the growth in the market the supply side will become tight" Peter Botten, MD, Oil Search
"We are confident of improving gas price trends over time" Matthew Kay, CEO, Beach Energy
Resources Capex
"The Australian resources and energy sectors continue to show signs of recovery with an increase in capital projects announced. Investments in precious and base metals are strengthening, reflecting favourable forecasts for commodity prices in these sectors. The outlook for bulk commodities such as coal and iron ore reflects an ongoing focus on efficient operating cost and prudent capital investment, to maintain the current very high levels of production" Robert Velletri, MD, Monadelphous
"Activity in the maintenance sector is forecast to remain positive as production volumes remain high and essential maintenance works are required. Investment in infrastructure remains healthy, with good prospects in the water and irrigation markets, while the buoyant activity in the Australian renewables market is expected to continue for the foreseeable future" Robert Velletri, MD, Monadelphous
NBN
"NBN growth on the prior corresponding period is quite strong, but has flattened in the first half of FY18, so there was no growth in market share in NBN from June 30, 2017 to the end of December" Geoff Horth, CEO Vocus
Thank you for reading.
Important information: This material has been prepared by NAOS Asset Management Limited (ABN 23 107 624 126, AFSL 273529) (NAOS) for general information purposes only and must not be construed as investment advice. Certain economic, market or company information contained in this material may have been obtained from published sources prepared by third parties. Nothing contained herein should be construed as granting by implication or otherwise, any license or right to use such third party content without the written permission of the owner.